About Architect Sinan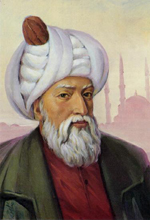 Sinan (1490-1588) the Architect and civil engineer for sultans Suleiman the Magnificent, Selim II and Murad III. Sinan is said to have constructed or supervised 476 buildings (196 of which still survive), according to the official list of his works.
About Architect Sinan
About Suleymaniye Hamam
Suleymaniye Turkish Bath 1557 Suleiman the magnificent had this bath built in 1557. Being a part of great Kulliye of Suleymaniye, the architect of this bath is Mimar Sinan...
view detail
---
Washing, Peeling and Soap Massage
Towel (Pestamal) Wrap For Men,
Bra & Shorts For Women